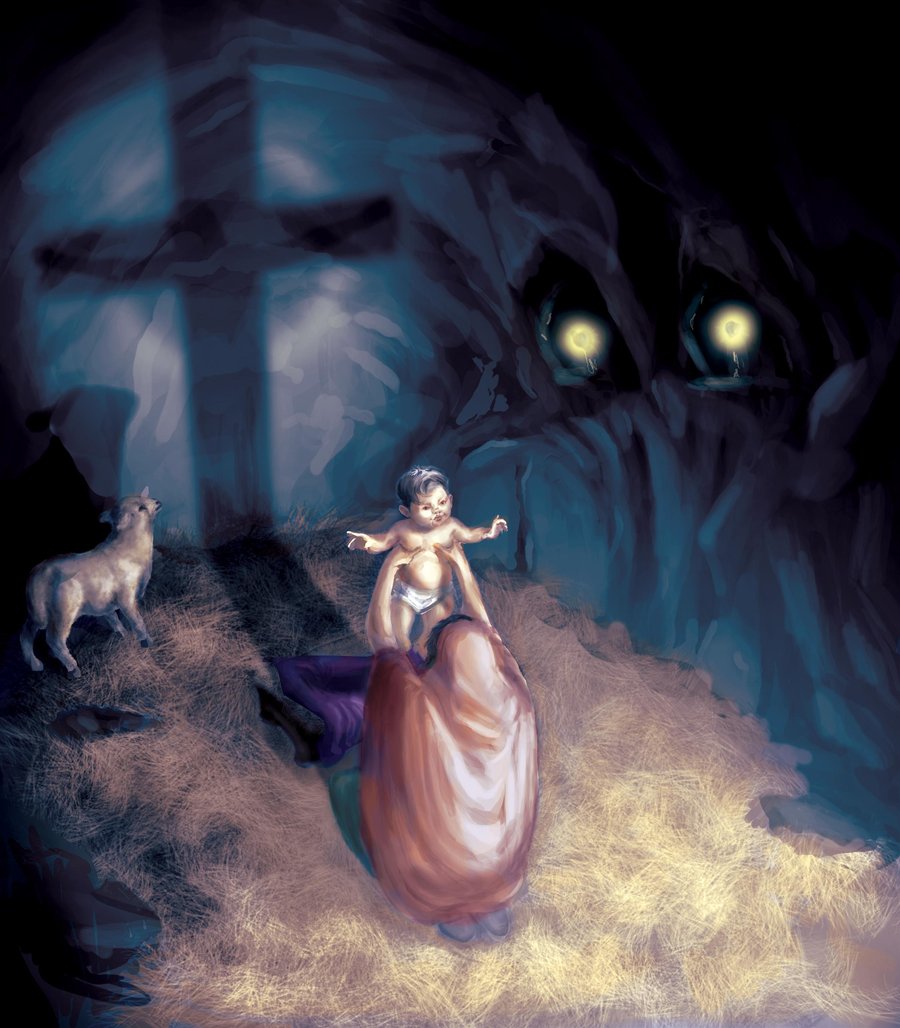 It's Christmas and as I reflect on this amazing time of year my mind turns to Bethlehem where I recently spent some a few weeks – that town where tradition holds that Jesus was born. I particularly think of the Church of the Nativity and Church of St Catherine where I have spent plenty of time in silence and prayer, reflecting on life and what exactly Jesus means to the current context of that place and the wider story of the world.
The relevance of the story of Christmas is linked to the entire story of Jesus for without the rest, the story of Christmas is actually just another baby being born in a tough time. Christmas takes on meaning through the life, ministry, death, resurrection, ascension and promised return of Jesus.
According to Christian belief, Jesus was, in his very nature, God, but he emptied himself of all power and took on the nature of a servant in human likeness. He humbled himself to the point of death on a cross. It is a story of humility that found its beginning in the story of that humble birth in Bethlehem – the birth of the Prince of Peace.
In the eyes of God the answers to the ills of the world were to be displayed in humility, sharing, love and selfless sacrifice. These things whisper to the conflicts of today, not least of which is the Israeli/Palestinian conflict all too present in the current life of Bethlehem.
As we survey the conflicts of the world, the words that Christmas baby was to later share during his ministry pierce through the darkness today as the answer to fighting and they were/are consistent with the path chosen by God through that birth – "love your enemies and pray for those who persecute you" (Matt 5:44). "Love" – a concept so often watered down now, enabling us to find ways to avoid those words truly cutting to the core of our very being and giving room to our desire to push the enemy away and allow our own hurts, grievances and anger to remain in control – but the story of Jesus calls us to a truly life transforming expression of love. When challenged to love our enemies the question is – how do we know what love is?
In one of John's letters we get the answer: "This is how we know what love is: Jesus Christ laid down his life for us. And we ought to lay down our lives for our brothers and sisters." (1 John 3:16) It then goes on to talk about meeting needs with actions where we see needs. The demonstration of Christ teaches us what love is; a willingness to lay down our lives for the objects of our love. "Love your enemies" was what Jesus called for. When faced with conflict and very present enemies it is our call to love them and to pray for them. Where prayer takes us before God to be transformed, what we are opening ourselves to is a transformed way of seeing the enemy. We are called to be willing to be transformed in how we see our enemy – to not allow our demonisation of them to take over and we are called to be willing to lay our lives down for our enemies.
This is what God did and he started that journey as a baby in that little town of Bethlehem. That little town, marred by conflict alongside so many other places in the world, needs Christians to heed those words. Where we are given to stereotyping the 'other' we need to heed those words. Where we give ourselves over to demonising others we need to work to remember their humanity and live from that realisation. Where we would seek to hurt the 'other' we need to remember that it is our duty to lay down our lives for them.
The Christmas story is not one of power and might. It is not one of strength and conquering (as we often understand them). It is not one that justifies vengeance or a desire to hit when we feel wronged – it calls us to a harder way; a way that says the violence will not be perpetuated by us; that violence will not be continued by us for our vindication. The Christmas story calls us to humility and a 'dwelling amongst' that eventually takes us to the cross as it did with Jesus, fuelled by love. It is at the cross, amidst that love, that we truly meet with God. There, in that sacrifice of self, we find the new life of the resurrection, gifted by God.
This Christmas may that message challenge us and all those who live in the midst of conflict and most especially, those who perpetuate conflict. May the message of Christmas and the life of Jesus that followed it destroy all justifications for the perpetuation of violence and the dehumanisation of others.